Introduction
'New fashion and lifestyle trends start here' so reads the official introduction to the 78th Pitti Filati showcasing what's new from the cream of Italian spinners and their sister companies abroad for Spring & Summer 2017.


'Pitti Immagine Filati, the key international event featuring yarns for the knitting industry, . . .  held at the Fortezza da Basso in Florence. . . . 27 January to Friday 29 January. Both a dynamic research lab and an authoritative global observatory that looks onto lifestyle trends for the future, Pitti Filati presents world-scale excellence in yarns to its audience of international buyers and designers from the biggest names in fashion who come to Florence looking for creative inspiration'. and entertainment to make doing business a pleasure'.


The show; modest in size and scale this season, presented an image of a united industry, dealing with market changes and international uncertainties with creativity and a level of style for which Italian design is justifiably famous. Rumours abounded about take-overs and consolidation, but positivity prevailed and the show apparently was great a success all round and is continuing its growth trend apparently with increases in international and Italian (+3.5%) attendance that led to a final +2% rise.


Overview


All the Pitti fairs this seasons are united under the theme PITTI GENERATION(S): a project by Oliviero Baldini described as; 'simultaneous "coexistence" of different generations in the world of today's styles and fashions'. The idea highlights global trends where people of all ages challenge consciously and sometimes naturally and instinctively typical expectations and stereotypes of age and expectation. Parents share wardrobes with their children; fathers with sons, daughters with mothers. Young men sport lush bushy beards and groom meticulous moustaches like their proud Edwardian great-grandfathers.  Traditional country tweeds have come out of the country estate and once more into the wardrobes of young urbanites. Many of the most fashionable young women take on the groomed modest appearances of mid-century movie stars. Folk in their seventh and eighth decades, run marathons and tackle physical challenge with the verve of a youth, take gap years to explore the world or return to study at university. The Baby boomers of the 1950's and 60's who have been social revolutionaries all of their lives are still refusing to conform, and consequently contemporary youth has a completely different take on 'age appropriate'. A popular film and TV advertisement of the moment features a healthy fit grandfather teaching his small grandson surfboarding. Age is now, in the words of the popular media; 'a state of mind'.


Trends


Continuing the formula of recent seasons, the trend area of Pitti Filati, the Spazio Ricerca remains under the Artistic direction of fashion designer Angelo Figus and knitwear expert Nicola Miller in a setting by Alessandro Moradei. This season they explain:


'Evolution and change from one edition to the next are the intrinsic features of the Spazio Ricerca, the fulcrum of all creative expressions at the fair. The Spazio Ricerca is the experimental observatory where trends are analyzed and launched, and at Pitti Filati 78 this edition's title-theme MATERIALITY, will explore the concept of material, the main element in the creative revolution that is leading to a new way of understanding the world. Be it ordinary or extraordinary, the material is always linked to a specific process of transformation that produces highly intelligent or spontaneous, but always unexpected, items. The transformation process is the vision, the thought, the philosophy. Sometimes the transformation process itself is the most important feature that makes the ordinary extraordinary. The focus on materials and on new creative production processes represents the one significant global trend that will inform desires, consumption and production in the near future. spring-summer trends that will bring us truly unique colors, surfaces and techniques'.


To support their claim to significant trend contributor Figus & Miller cite one example:


'The knitted sneaker. A revolution in sport that started in the research section at Pitti Filati. Today the research section is a must-visit for an alternative vision, totally unfettered by everything that exists in the world of trends in general, and knits in particular. A vocation that will develop in the future with an ever stronger, more practical mixture of vision and industry, concept and application'.


Unfortunately, in the Spazio Rebeca, trends for fashion - as in the end products made from the yarns - take second place to those trends for textiles which mean for many visitors the application of some of these trends appeared problematic.

Materiality – the  over-arching title-theme of the trend area for Spring/Summer 2017, was spelled in such a way as to bring together the twin ideas of materiality and reality: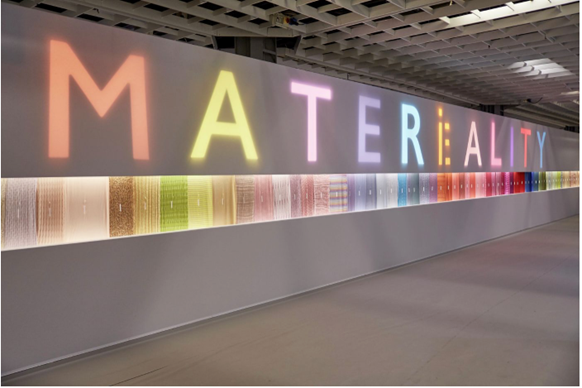 In an echo of the book: The Blue Economy: 10 years - 100 innovations - 100 million jobs  written by Gunter Pauli  Founder and Director of Zero Emissions Research and Initiatives, Nicola Miller and Angelo Figus in their proposition took the idea of green philosophies and economies to what Pauli proposes as the next level; the blue economy. Pauli who cites 20 years of experiences and nearly 200 successful projects from all over the world as the basis for the ideas presented in his book.


'The book expresses the ultimate aim that a Blue Economy business model will shift society from scarcity to abundance "with what is locally available", by tackling issues that cause environmental and related problems in new ways.

The Blue Economy began as a project to find 100 of the best nature-inspired technologies that could affect the economies of the world, while sustainably providing basic human needs - potable water, food, jobs, and habitable shelter. Starting with 2,231 peer review articles Dr. Pauli and his team found 340 innovations that could be bundled into systems that function the way ecosystems do. These were then additionally reviewed by a group of corporate strategists, expert financiers, and public policy makers.


The book highlights potential benefits in connecting and combining seemingly disparate environmental problems with open-source scientific solutions based upon physical processes common in the natural world, to create solutions that are both environmentally beneficial and which have financial and wider social benefits. The book suggests that we can alter the way in which we run our industrial processes and tackle resultant environmental problems, refocusing from the use of rare and high-energy cost resources to instead seek solutions based upon simpler and cleaner technologies. The book proposes to focus on the generation of more value, instead of blindly cutting costs. The book aims to inspire entrepreneurs to adopt its insights, by demonstrating ways in which this can create economic benefits via job creation, reduced energy use, and more revenue streams from each step of the process, at the same time benefiting the communities involved'.  

Wikepedia


'Material is the key player in the creative revolution that is driving a new way of seeing the world, a way that is truly different from the customs and roads taken up to the present. Be it ordinary or extraordinary, the material is always linked to a specific process of transformation or workmanship – and hence of conceptualization – that brings us highly intelligent or spontaneous, but always unexpected items. The transformation process is the vision, the thought, the philosophy. Sometimes the transformation process itself is the most important feature that makes the ordinary extraordinary and is even more important than the material. Material is transformed into a new possibility, a new essence, a new reality. Here are the ten themes of the new trends that bring us truly extraordinary colors, surfaces-textures and techniques':


POLY-MER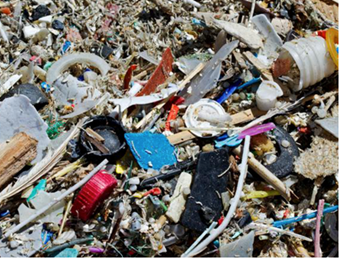 There is a pun in the title – Poly (many) – Mer (sea) frequently an important element of summer trends; the sea provides myriad influences with inspiration coming from positive and more negative aspects – the shocking discovery of the Pacific Garbage Patch in 1997 and plastics in other oceans becomes; 'a valuable resource for yarns and knits in synthetic/natural blends. Dedicated to polymers and synthetics, the theme captures the excitement and potential of new materials'. The accompanying audio-visual incorporated a short film profiling a project; Sea Chair by Studio Swine, showing the harvesting, collecting and recycling of plastic from the sea into a novel chair design. Other elements include: rough & rustic, wet, shiny, sparkling & shimmering, mother of pearl, bathed in light, silhouettes, clear, sheer, transparent & veiled, net & mesh, volume, loft, lightweight, nautical charts, gadgets, gauges & chronometers. Sea life inspires knit stitches & structures and unexpected and exciting colour combinations.

BISCUIT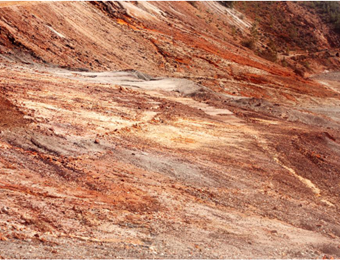 New materials particularly – 'waste from porcelain manufacture offers interesting ideas for colours and natural new sustainable material effects; never before have sustainable and eco-friendly been treated with such sophistication and elegance'. Colours are earthy  ranging from dusty and powdery to ferrous and sulphurous. Other influences evident here along with landscapes in general, Land Art, post industrial landscapes and includes the Garden City Movement, and I was reminded of the book; My Green City – Back to Nature with Attitude and Style – by Gestalten. Dyeing and treatments are also part of this theme, with smooth dry hand-feel being another significant characteristic.


PULP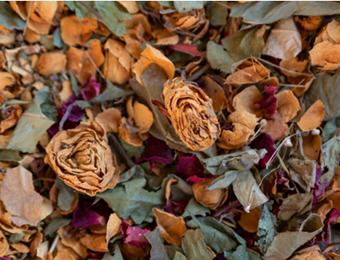 Mineral and organic pulp are both the materials and inspiration here - the world of pastes and mixtures blended with bio-resin: waste from wool, from food such as artichokes, natural such as seaweed and sophisticated like dried flowers - they all become pastes, the materials ground up and transformed into new summer tweeds. Textures can be surprising mixes; spongy, dry, crepe and velvet-like to create multi-textured yarns and multi-colour effects through twisting, combining and blending. Opaque and dehydrated colour effects, faded residual colour in the manner of tie-dye effects or conversely shiny iridescent appearances. New bio-plastics obtained from insect shells offer new sustainable alternatives.


3B'S PRINTING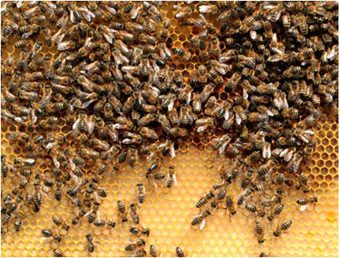 Symbolic of organized natural efficiency, the industrious reputation of insects and in particular of bees inspires and motivates new applications for the latest 3D printing technologies which - marks an inversion in trends from 3D printing to 3D weaving, natural and synthetic materials exploit traditional loom and machinery weaving processes, adding a third dimension. Fibres could be revolutionized, yarn, knitting and garment construction can be re-invented. Resins can be obtained from discarded silkworms, bees, moths, flies, spiders and their webs provide inspiration for construction and pattern and alternative techniques: Felting and new non-woven structures, perhaps related to honeycombs and mesh effect, that have the potential to revolutionize garment construction particularly for the innovative sportswear sector. Colours reflect honey, amber and propolis wax, and are contrasted with traditional printing colours; ink, red.


CONCRETION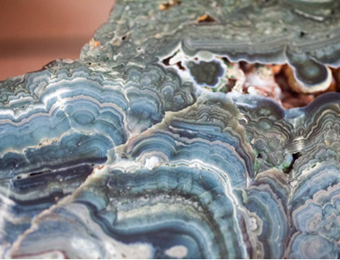 Particularly interesting for the new sportswear world: the appeal of the cultures of natural and artificial crystals inspires the most precious and sophisticated of the trends made up of crystallized, yet fluid and brightly dazzling, strands. Salt, rock and stone inspire sophisticated sometimes opulent yarns. The work of Tokujin Yoshiokais a major inspiration here. Granular and sparkly and prismatic surfaces, frosted and shimmering effects. Iridescent patinas for coated glazed and rubbery finishes.


INDVSTRIA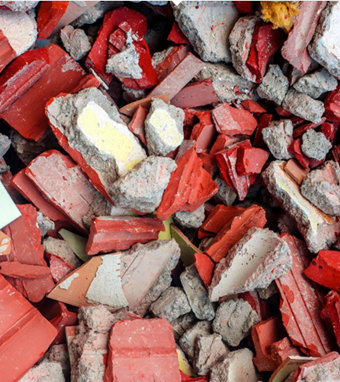 Building materials ranging from natural stone to the myriad uses of concrete - is the theme of industrial waste that is reused in a lyrical, elegant way - this is new industrial poetry – a new industrial primitivism.  Salvage, debris and waste from building sites and industrial processes is transformed into surprisingly cool, slick materials ranging from carbon and glass to polyurethane and suggesting colour-blocking or a bold graphic styles, polished and lacquered for clean urban sportswear looks. Grey is the important base colour for this theme, offset with shots of pure pigment-like colours. Alex Atwells work using 'Fordite' is an influence too.


REWOODLUTION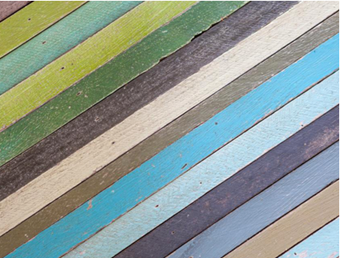 The world of wood and cellulose - of timber salvaged thanks to inlays and casting teamed with metals. Nothing is artisan or ethnic; everything is super elaborated and formal, virtuous - a journey from wood to paper and back. The natural strength and lightness expressed by wood inspires bold contemporary focused rather than naïve and rustic looks. Mosaic and marquetry effects, resin cast, and inset effects create new summer tweed looks, speckled and dappled, printed and dense or shot and translucent with grainy 'absorbed' colour.

TRANS-GLOSS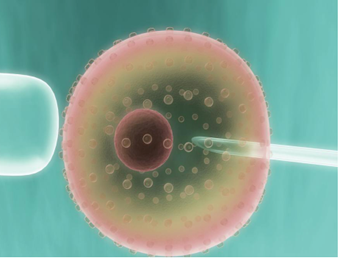 The very qualities of colour as typified in glass are the main characteristics of this theme - new processes for glass: re-blown, frosted, powdered, resin-coated - the newest effects with the lightest or metric transparency are inspired by glass art. Light and transparency inspire new summer tweeds, sheer micro-fibre blends, super-smooth or sandy and grainy, with veiled, ethereal and overlapping layers of colour ranging in particular from bottle green through cool aquatic blues and vaporous delicate hues.


STAMINALI A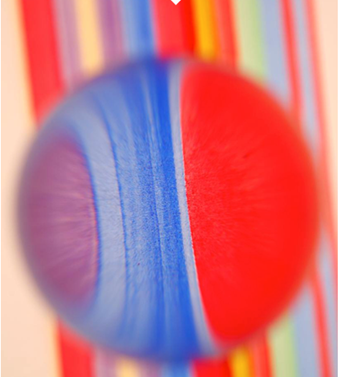 Stated as - the most highly experimental theme and it embraces the desire of design and art for new dialogue with all that is organic and physiologic. The garments are seen as an extension of our corporeal physical possibilities and are 100% compatible and totally non-allergenic. Design explores the possibilities of human and animal cells cultured in vitro for healing or helping (aesthetically too) the human body. At it's most technical this theme embraces the world of medical textiles, simpler interpretations take skin and leather textures, patterns and tones as inspiration for yarns, structures and body consciously designed garments.

GROWDUCE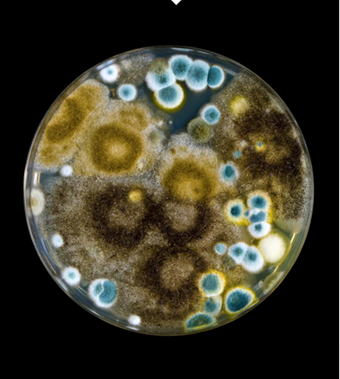 Referencing science and technology, to make materials and finished products that exploit science and funghi, algae, bacteria and microorganisms known as 'fortified pulp' a fungus that has the possibility to replicate plastic that would offer an organic replacement to plastics – cultures of bacteria and funguses organised in splendid, colourful surfaces and tactile sensations breathe life into the most colourful, touch-feel theme. Key reference in this theme is the designer Maurizio Montalti and the unusual Myceneum Chair from Erik Klarenbeek which is 3D printed incorporation funghi mushrooms. Soft irregular structures, gauzy knits, bacteria-inspired spot and dapple patterns. Corroded and subtle random effects. Subtle pastels with shocks and streaks of acidic green, orange and citrus tones. Irregular and spontaneous piece-dyed looks. Asymmetric and apparent random and irregular details.


Colour


Spring is always an uplifting time for colour, and nobody does colour quite like the Italians: matching a feeling for the newness and directions in the ether with their confident yet commercial fashion flair.


Colour ranges this season from barely-there pastels and washed vestigial colour to deep saturated and vibrant exotic shades. There is a strong feel for pretty and feminine colours, but many of the prettiest colours are also intended be taken up for menswear too. Similarly darker somber colours once considered more menswear appropriate now segue into womenswear via strong urban styling, utility influences and where for many markets the gender divide is blurring and becoming irrelevant,


The Five main colour stories promoted in the Spazio Ricerca can be described as:


1. Cool pastels, not baby or sugary, but clean diluted colour, looking delicate yet somehow confident and modern


2. Soft flowers – pretty shades that could evoke retro styling or full-blown romantic blooms.


3. Earthy mid-tones evoking deserts, rocks and something of tropical fruits and ripening colour blushes.


4. Hot vs Cold – there's something decidedly 80's about this group of bold saturated mid-tones contrast with synthetic sunny pastels, perhaps a bit of Memphis/Ettore Sotsass ironic fun or cartoon capers.


5. Rich darks – bold, dramatic and sophisticated, but they may need some clever handling to make them work well - better as strong accents and definition rather than used as a complete group.


A truer picture of the seasons important colour directions can best be gleaned by viewing the colours against those palettes in the spinners actual ranges.


Workwear and utility is still a strong fashion element with people appreciating enduring values, longevity and authenticity - Consequently workwear blues and indigo shades remain popular and viable choices.


Fibre


Hemp continues to gain popularity as alternative to linen in rustic looks, but is still largely not understood as a fibre by many buyers, let alone by end customers, so more education and marketing is necessary to promote it.


Linen though, is very definitely at centre of most of the trend stories, offering the dry rustic qualities we currently value, as well as the cool matt sophistication for clean minimal modernism.


Cleanest of all the fibres is Mako Cotton, present in most of the fashionable ranges, used 100% at high end and in blends for a more modest price point or to add just a hint of it's cool papery cleanliness.


Cotton as ever is core for Spring Summer 17, updated in airspun versions adding a modern lightness, it qualities enhanced in modern blends and celebrated in it's dominant appearance.


Silk retains its luxury image, but extends it's reach; enhanced in modern blends that provide body and recovery, stretch, drape and a sophisticated handle.


Viscose - still the popular favourite for career and smart urban looks,

Cashmere, super-finely spun or clever blends help move this naturally lightweight fibre through the seasons as a perennial luxury favourite.


Bamboo – the soft cool handle makes it a popular choice for draped and more formal styled garments and simple updated relaxed T shirt and tank styles.


Polyamide, present in many blends for volume, performance and extends more precious fibres. It's image definitely moved on and upwards as the ingredient that helps make blends light and modern.


Nylon – an alternative to Lycra for lower-power stretch or simply to add body and substance. Adds a sporty element used in higher content.


Polyester/Metallic – made a somewhat surprising appearance in many ranges, generally in more sophisticated and subtler versions, frosted, shimmering and sparkly rather than full-on glittery or bling.


Yarn


Retailers are slowly waking up to the idea of selling the garments that people want to wear at the time that they want to wear them, rather than continue with the artificially early and inappropriate seasonal timetables that retail had become lumbered with. Many spinners are responding similarly – at least for Spring/Summer and apparently placing the accent on trans-seasonal yarns. Go anywhere blends that can transition through seasons and climates to suit contemporary lifestyles and aspirations. Perhaps we are about to start to see the beginning of 'real seasons'.


Newer fine gauges – 14g answers the need for new fine qualities without the premium prices of 16g, 18g and certainly 21g. Also responds to the need for trans-seasonal yarns. Many qualities offered in this previously overlooked gauge which looks new and responds to some of the needs of the season.


Super-fine & Sheer effects – chiffon, organza, voile and all- manner of transparent looks – contemporary and sophisticated and high fashion.


Re-conception – one of the buzzwords of the show, interpreted as rediscovery and re-evaluating, so whilst total newness is rarely possible or necessarily desirable, markets survives by re-invention; by studying what is happening in society and responding accordingly with modifications and appropriate updates in the nature of what is by definition; true fashion.


Simple rounded yarns for clean modern looks and good stitch definition. Perennial and classic looks updated for today.


Clean, Laundered, Mercerized and Calendared – Classic polished looks, pristine, with opaque dense/saturated colour, part of the modern classics story.


Classic - rounded profiles, Flat tapes, haberdasher influences, simple appearances/deceptively uncomplicated.


Texture -  important, dry rustic looks, and multi-texture multi-end yarns add richness and interest.


Boucle/Neps/Snarls and Gimps – super-fine versions look newest, with toweling and mini-toweling/Babygro looks having a modern yet retro-sporty appeal.


Pile and Fleece – summers versions of the popular winter pile and teddy fabrics – offer sporty fleece variants and toweling type textures


Matt & Shine - twists continue popularity. Tone on tone effects and subtle twists.


Viscose - classic shiny versions loose their older


Clean & Dry / Smooth & Dry – flat matt looks, modern and possibly minimal.


Modern & Contemporary – performance appeal with clever blends, intelligent, practical responsible/sustainable/Eco.


Distressed/Washed/Aged – frayed and worn looks, the look of much loved and old favourites, retro and vintage workwear influences.


Shiny/Glossy/Polished – modern sophistication, dressed-up and formal, satin, and drape qualities.


Sparkle/Shimmer/Frosted/Crystalized/Shimmer/Lustre – delicate and subtle is what makes these yarns new and appropriate.


Sequins and Pailettes – some of the smallest versions ever for super-sophisticated looks – high end only!


Spray-dye effects - are getting more subtle, resembling faded and distressed looks.


Mélange and Heather effects – subtle but large scale effects are new. Soft indistinct mélanges.


Washed & Worn, Single Dye effects – faded and worn looking.


Vestigial colour. – part of the washed and worn/faded story and overlaps into the mélange story too, uneven and subtle tie-dye effects


Drape - important for contemporary and more formal or feminine looks, viscose and rayon, silk, and bamboo for cool-handle versions.


Rubbery and Gummy – coated and glazed finishes for a strong contemporary edge, some versions had a soapy drapey finish.


Paper – dry papery textures as typified by Mako Cotton but also achieved in clever blends and mixes. Clean and crisp, or soft and pulpy.


Raffia – another dry and papery texture that fits well into sophisticated modern rustic looks.


Tape and Ladder Structures – new super-fine versions looked new and modern, chunky versions are lighter and suit open-structured summer knits.


Cage yarns/Tubular & Encased – summers version create delicate veiled colour effects and mix matt and shine.


Jaspe, Wrapped & Twist effects – for strong retro-modern looks, black binding versions with clear colour have an exciting distinctly 80's graphic vibe.


Structure and Pattern


Milano & Half Milano for dense stable formalized fabrics.

Full-needle rib structures and 'solid' flat fabrics.

External seems, frayed and raw seems

Overprinted patterns and motifs

Net, mesh and sporty open Aertex-type fabrics

Drop-stitch, Ladder and openwork stitches.

All-over cable patterns as sophisticated textures

Seeded and decorative ribs

Double-faced fabrics and bonded surfaces

Bonded and laminated patches and decorations

Multi-technique – bonding on top of prints or embroidery, embroidery on top of prints, etc.

Engineered cables

Organic and irregular textured stitches

Large scale lace patterns and motifs

Lingerie inspired pointelle, mini-lace and broidery anglais effects.

Sophisticated jacquards imitate woven brocades

Funky crochet patterns

Crochet & knit combinations

Textural, abstract, organic & 'non-pattern' stitches

Fully fashioned and shaping features

Two-colour tuck patterns and mock-woven looks

Plated and double face effects

Knit & woven combinations

Washed, faded & bleached, Vestigial colour – tie-dye and dip-dye effects